Founded by an attorney with over 30 years of trademark experience, we are proud to announce that our mission remains unchanged since 2001:
Providing Intellectual Property professionals with superior brand protection services by artfully merging the latest technology with expert analysis.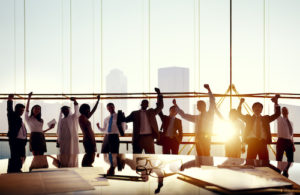 Our staff of experienced trademark analysts is strategically located around the world, providing you with the powerful advantage of global coverage coupled with the wisdom of local expertise.
Today we serve clients worldwide with accurate, timely, easy-to-read, and easy-to-manage, watch information … we continue to develop our services and our Watch Report delivery methods, providing you with the accurate information you NEED while saving you both TIME and MONEY.
Our expertise is watching. We won't dilute our focus by trying to be all things to all people.
20 Years Makes a Difference
CheckMark initially revolutionized the industry in 2001 by providing the very first purely electronic delivery method for trademark and domain name watch information.
TODAY we provide a full suite of traditional Trademark Monitoring Services (Global as well as US specific) and online Brand Protection services (including Social Media, Logos, eCommerce, and Mobile Apps).
Our innovative approach and highly skilled team continue to set the highest industry standards.
A few of our Industry Firsts:
The first comprehensive country code domain name monitoring service;
The first to rid your desk of those stacks of paper Watch Reports;
100% electronic delivery of Trademark Watch Reports;
100% electronic delivery of Domain Name Watch Notices;
The first integrated online platform allowing you to view all trademark, domain, web content, and eCommerce watch data from one integrated user-friendly interface;
Seamless monitoring of webpages for changes to archive the activity of potentially conflicting registered domain names;
Law Firm Partner Program: providing law firms with a customized online Reporting Platform, to allow direct access for in-house associates and clients to all watch data.
Why us?
We have the experience, the knowledge, and the technology to effectively monitor your brand wherever it may appear.
Technology + Expertise = Superior Results: Artfully merging experienced, skilled trademark professionals with the latest technology to deliver superior and accurate results. Our team of analysts, (yes people, not just machines) reviews all Trademark Notices and Watch Data prior to submission, ensuring that you receive the exact information you need.
Watching is our CORE Competency: Our specialty is watching. Trust the protection of your interests as a brand owner to us, the only firm dedicated exclusively to monitoring for over 15 years.
We save you TIME: Quickly and easily access, review and archive all of your Watch Reports online, directly from your CheckMark Account or via our Free App. Even our e-mail Reports are faster and easier to manage as all of the data is "embedded" – less clicking! No clunky attachments to open and manage. Just open your e-mail and all of the information is RIGHT THERE.
We Make Your Life Easier. Your Watch Reports and all of your watch data are available to you 24/7. Log onto MY ACCOUNT or download our free APP. All of your watch data is posted to your account on our secure proprietary reporting platform. Easily navigate our intuitive system and discover the powerful searching, sorting, and reporting features available to you.
Best of Breed Solutions: Exactly the solution you need to solve your problem.
Tailored Solutions: Need something special? Ask us! We provide you with the information you need, without the fluff. We make it easy for you to find it, read it, understand it, save it, forward it, and manage it.
Superior Account Management: All projects are overseen by an attorney with over 25 years of experience serving the needs of Intellectual Property professionals.
Fast, Personal Service: no 800 numbers, and no music on hold. All clients are assigned a CheckMark Network professional to manage their accounts. At CheckMark you are NOT just a number.
We Keep Up: CheckMark Network is always up to date on the latest industry news, trends, and issues. A member of INTA since 2001 and an active participant in ICANN.
Competitive Pricing: Contact us, portfolio pricing is available.
Sound Good? We'd love to hear from you!