Why watch an App? Who cares?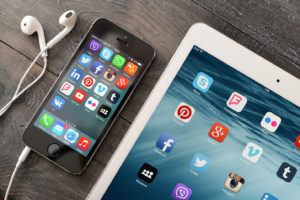 With over 3 million Apps available for download to the estimated 7.9 billion mobile devices in use around the world today, it's no wonder that Apps are one of the most popular ways information is exchanged and accessed in our mobile world.
As the digital landscape continues to evolve, the number of connected mobile devices continues to increase, you need to stay ahead of the curve. There are more connected mobile devices than there are people.
More devices = More Apps
More Apps = More possibilities for trademark infringement.
Monitoring Apps is an important part of any IP protection program and will become increasingly more crucial as supply meets demand. New Apps are developed and launched every day. Since the majority of the Apps are FREE the problem is exacerbated.
Is it YOUR brand but NOT your App?
Protect your brand and your reputation.
We alert you if your brand is used in the title or description of a new Mobile App.
INSTANT NOTIFICATION:

Watch Reports are delivered weekly. Act quickly!
WHAT'S COVERED:

All newly launched Mobile Apps for Android and IOS
Coverage includes iTunes (Apple), GooglePlay, & Amazon Apps
Need something special? Ask us. We can customize this service for you.

WHAT YOU GET:

Mobile App Audit Report: the first notice you receive is a comprehensive list of all existing Mobile Apps that match the criteria;
Notification if your Trademark is used in a newly launched Mobile App name;
Notification if your Trademark is affiliated with or mentioned in the description of a newly launched Mobile App.

COMPLETE DATA:

The Watch Report contains:

App name
Avatar
Price
Publisher
Number of downloads

ARCHIVED DATA:

All records are stored in MY ACCOUNT, our powerful reporting platform, providing instant access to a complete history (including images and icons), whether from last week, last month or last year.

ENFORCEMENT HELP:

Use our powerful enforcement tools to assist your takedown efforts.

DELIVERY OPTIONS:

 100% Electronic Delivery. You Choose:

Email;
Access MY ACCOUNT online;
Use our App (to watch your app) which links to your account;
All of the above.