All of your Watch Data. All in one place. All of the time.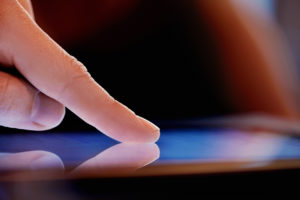 The quantity and diversity of Watch Data and reports just keep adding up.
So many sources, so many formats: Trademark Notices, Domain Name Reports, Social Media Alerts, Mobile Apps, Internet Content and the list goes on. How do you stay on top of it?
Don't be overwhelmed, as a CheckMark client,  all the information you need is just a click or swipe away.
Subscription to any of our Watch Services includes on-line access to all of your Watch Data, regardless of type, in one integrated system.
Log into MY ACCOUNT for easy access to ALL of your watch data on our powerful Reporting Platform. The interface is user-friendly, intuitive and features advanced searching, sorting and reporting tools designed to make your life easier. And it's FREE!
Save time. Save money. Reduce Stress.
Can't find a particular Watch report? Lost that e-mail? Server down? Late for a meeting?
Don't worry we've got it!
ACCESS IT
From any browser or mobile device
100% secure – Username & Password protected
Available 24/7
FIND IT
Search, Sort and Filter at will – all fields are searchable – how useful!
Search and sort by:
Brand
Mark
Owner
Class
Filing date
Country
Opposition date (our most popular and most often used search parameter)
Source
Watch Type (Trademark, Domain, Social Media, etc..)
and more…
ADVANCED SORTING FEATURES
You can display all of your intellectual property watch notices, regardless of type, in one unified/integrated interface or choose to view only select information. For example, you can display all trademark notices from Argentina or any combination of countries or sources;
You can select a specific date range;
You can quickly identify trends by creating custom combinations – such as all infringing domain names AND infringing trademark applications, for a specific brand, for the past thirty days.
ORGANIZE IT
Do you organize your work by client? By infringe-able action? By Associate? By Brand?
No problem, you can create the TAGS you need and choose how you'd like to file your Reports;
All records include extra fields for your use – You can add notes and memos to your hits for future reference and even flag a record to a colleague or client – Nifty!
VIEW IT
Table View or Expended View;
Do you prefer to view a 1 line summary of each Watch Report or scroll through the entire Report in full page mode? We've got both… easily toggle back and forth;
Pertinent information always visible, regardless of the view you choose.
DOWNLOAD IT or SEND IT
Download single or multiple Watch Reports in the most popular formats (CSV, PDF and HTML);
Create custom reports and documents;
E-mail reports directly to clients or coworkers without the hassle of downloading, saving and inserting attachments;
By the way, our reports are not branded with our logo so no need to cut and paste data in order to send it directly to your clients.
MANAGE YOUR ACCOUNT / Profile
Keep your account information up to date;
View a summary of all Watch Subscriptions … including start and end dates;
Update your Watch Subscriptions (renew and order directly on line);
Update your Watch filtering parameters, preferred delivery method, etc…
Add / Delete Users;
Update contact and billing information;
Need something special? Want to tell us something without picking up the phone? Message us directly from your account.
Looking for a special feature? Suggest it to us. Tell us what you need. We make every effort to accommodate you!
MANAGE YOUR ENFORCEMENT ACTIVITY
We've developed and integrated tools  to help you keep track of your enforcement activities directly from your CheckMark Account. The system allows you to send and archive documentation, keep track of your actions and those of your team, and more. READ MORE or call us for a demo today.