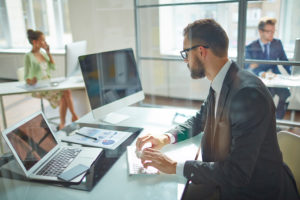 Watch those registrations!
Domain names are a critical component of expanding and building your brand identity online. Effectively monitoring domain names is crucial for comprehensive global brand protection. It is the most effective way to protect your trademarks and your online presence.
It is beyond most budgets to defensively register every variation of every domain name in over 240 jurisdictions (900 TLDs) as well as the new gTLDs as they are launched.
For about the same price as a few ccTLD registrations, you can monitor newly registered domain names – globally – with CheckMark.
Designed for trademark professionals, by trademark professionals –coverage is tailored to meet your specific needs. Each watch is custom coded to ensure you receive the results you require.
WHAT YOU GET:
Identical and confusingly similar newly registered domain names;
Prefix, suffix, or mid-word occurrence;
Typos – we employ a sophisticated typo-squatting algorithm, which provides additional protection from cybersquatting attempts;
WhoIs information when available;
Watch Reports link directly to the website when available;
ARCHIVED DATA: All records are stored in MY ACCOUNT, our powerful reporting platform, providing instant access to a complete history of the domain in question, whether from last week, last month or last year;
DELIVERY OPTIONS: 100% Electronic Delivery, you may choose:

Email;
Access MY ACCOUNT online;
Use our App that links to your account;
All of the above.
Want more? Want Less? No problem, call us, we work with you throughout the life of your Watch subscription to tweak the results according to your requirements.
Click here to view a Sample Domain Name Watch Report.