Why register it if you don't watch it?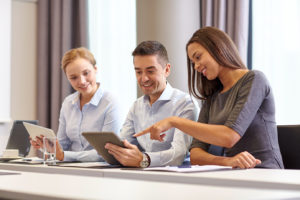 Trademark monitoring is a vital component of any effective brand protection program. We provide comprehensive, timely trademark monitoring in all jurisdictions.
Our trademark monitoring services combine the precision of superior technology with human insight. We use technology to uncover a wide range of similar marks, then our team of experienced trademark analysts reviews the data to select the most relevant marks for you.
Technology + People = Superior Results
Designed by trademark professionals for trademark professionals, our coverage is tailored to meet your needs on a mark-by-mark basis – narrow coverage, broad coverage or in-between… You submit your preferences and filtering parameters and receive just the information you need. No more, no less.
Choose International coverage (over 170 jurisdictions) or the United States only (USPTO).
WHAT YOU GET:
Identical and confusingly similar Trademarks newly published for opposition/cancellation;
Phonetic equivalents, translations, transliterations, and graphic similarities;
Prefix, suffix, or mid-word occurrence;
Copy of original registration, regardless of origin;
The logo, design, or device, it is part of the publication;
Opposition Deadlines allow you to prioritize your work;
Access to our powerful enforcement tools;
ARCHIVED DATA: All records are stored in MY ACCOUNT, our powerful reporting platform, providing instant access to historical data, whether from last week, last month, or last year;
DELIVERY OPTIONS: 100% Electronic Delivery. You may choose:

Email;
On-Line access to MY ACCOUNT;
Mobile App;
All of the above.