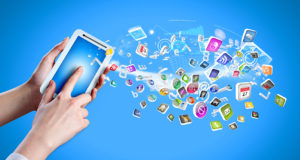 Social Media is out of control.
Social Media has become the most popular way for people and businesses to interact and has developed into a hotbed of brand protection issues, putting a greater obligation on brand owners to guard against misuse.
Our Social Media Watch service is an affordable way to obtain relevant information regarding the use of your brand on Social Media.
We focus on actionable trademark violations, not sentiment or commentary.
Designed by Trademark professionals, for Trademark professionals. We monitor the networks for you and alert you to questionable uses of your brand. You get the information you require such as username, profile info, and more, allowing you to determine if there is an actionable infringement.
Coverage available:
Facebook
Twitter
Instagram
Pinterest
Linked In
YouTube
Weibo
Need More? Or Less? Just Ask us! (Additional Outlets Available)
INSTANT NOTIFICATION:
Watch Reports are delivered weekly. Act quickly!
WHAT YOU GET:
Usernames
Icons
Images
Publisher
Followers / Popularity
Links to the Social Media source
GET ONLY WHAT YOU WANT:
Coverage is focused on elements with the potential for actionable infringement… Want more? Want Less? No problem, call us, we work with you throughout the life of your Watch subscription to tweak the results according to your requirements.
Delivery Options:
100% electronic delivery, you choose:
Email;
Access MY ACCOUNT online;
Download our Free App for Android and iOS;
All (or some) of the above.

DELIVERY OPTIONS: 100% Electronic Delivery… You Choose.
ARCHIVED DATA:
All records are stored in MY ACCOUNT, our powerful reporting platform, providing instant access to a complete history (including images and icons), whether from last week, last month, or last year.