Where are my deleted items?
To retrieve hits that you've deleted, access the ADVANCED SEARCH and select STATUS + IS + DELETED from the drop down options.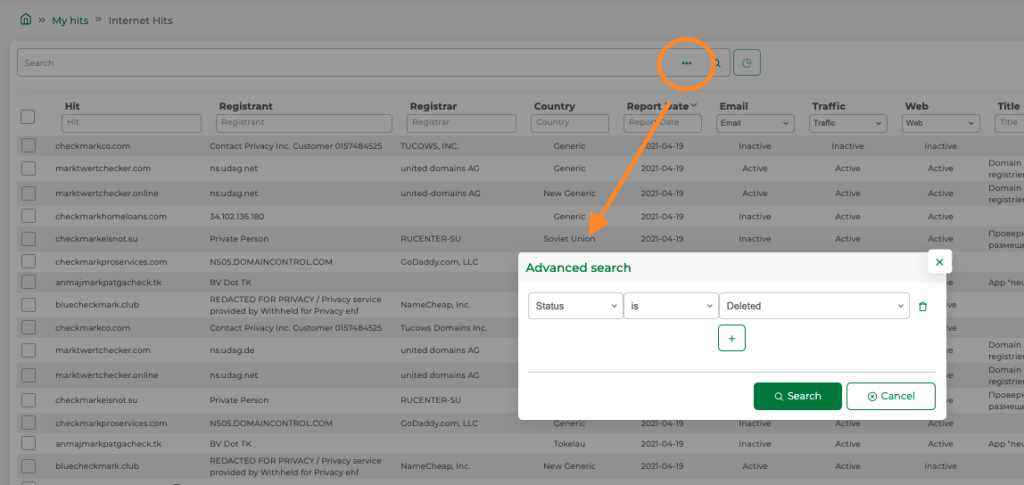 QUICK TIP: Click the + to add additional parameters to your ADVANCED SEARCH.
NOTE: Deleted items remain available on-line for 3 months from the date of deletion. Deleted items are excluded from all and any other SEARCH boxes on the system. Once an item has been deleted, a TRASH icon is added to the record.
Where are my deleted items?